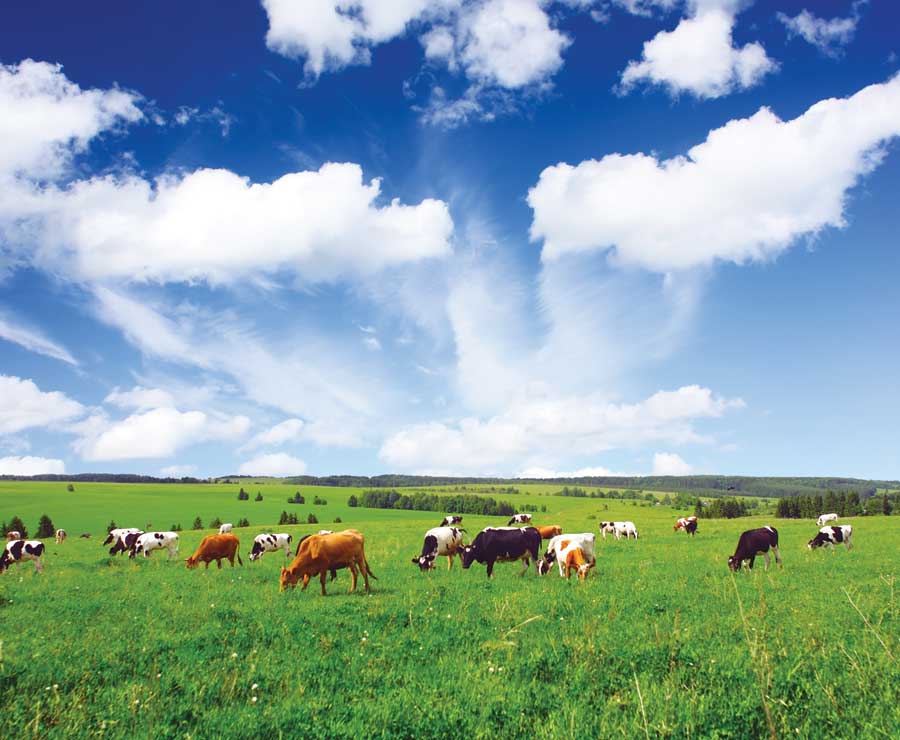 In this article, we'll discuss the benefits of taking grass fed products.
What is grass fed?
Most of the cows are fed with grains and treated with hormones rather than grass. This ensures that the cows increase in growth quickly and can use them for dairy and meat as soon as possible. But it is not ideal for both the consumers and the cows.
Why grass fed?
Grass contains vitamins, minerals and essential fats naturally that are necessary for cows to grow. The dairy products and the meat that are sourced from the grass fed cows are rich in nutritional value than that of the products sourced from the grain fed cows. The grass fed cow's milk contains more omega-3 fatty acids and more conjugated linoleic acid so that you can get purest and the healthiest whey protein from the grass fed cows.
Health benefits of Grass fed whey protein
Grass fed whey protein is free of artificial sweeteners and provide the natural protein choice. It is the perfect choice for the athletes who are keen to build their lean body mass. It is a super food for the fitness lovers by fuelling them with the highest grade protein with the benefits of:
– Increasing lean muscle mass
– Reduce cancer risk
– Aiding muscle recovery
– Improving immune system
– Increase your body to burn fat
– Helping in weight loss
– Boosting immune system
– Having complete amino acid profile and higher biological value.
Grass fed whey protein products from New Zealand are the best whey protein as New Zealand is the world's leading dairy producer as well as strictly following the rules of their government and feeding their cows only with grass. They are free of chemicals, antibiotics and growth hormones.
Grass fed meat and milk
Grass fed meat is low in fat. High fat diets lead to diabetics, weight gain, cardiovascular diseases and various types of cancer. We can avoid these unwanted things by opting to grass fed meat. Both the grass fed milk and meat contains five to six times more omega-3 fatty acids than grain fed milk and meat.
The omega-3 fatty acids have many benefits such as thinning the blood, which has the ability to lower blood pressure and ability to promote regular heartbeat.
More conjugated linoleic acid present in the grass fed meat and milk helps with strengthening the bones, boosting the immune system and reducing the risk of cancer and heart diseases. Grass fed milk and meat have three times more antioxidants than that of the grain fed meat and milk that helps in boosting immune system and reduces the risk of heart diseases.
Conclusion
Grass fed products are dearer than grain fed products due to their higher production cost that are associated with the small scale business. Grass fed products contain various nutrients that can reduce the risk of cancer and heart disease.