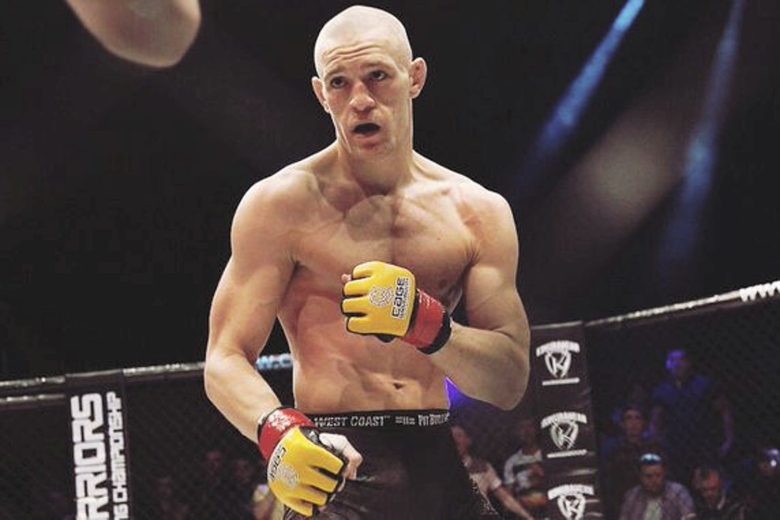 Conor McGregor – The Determination of a Giant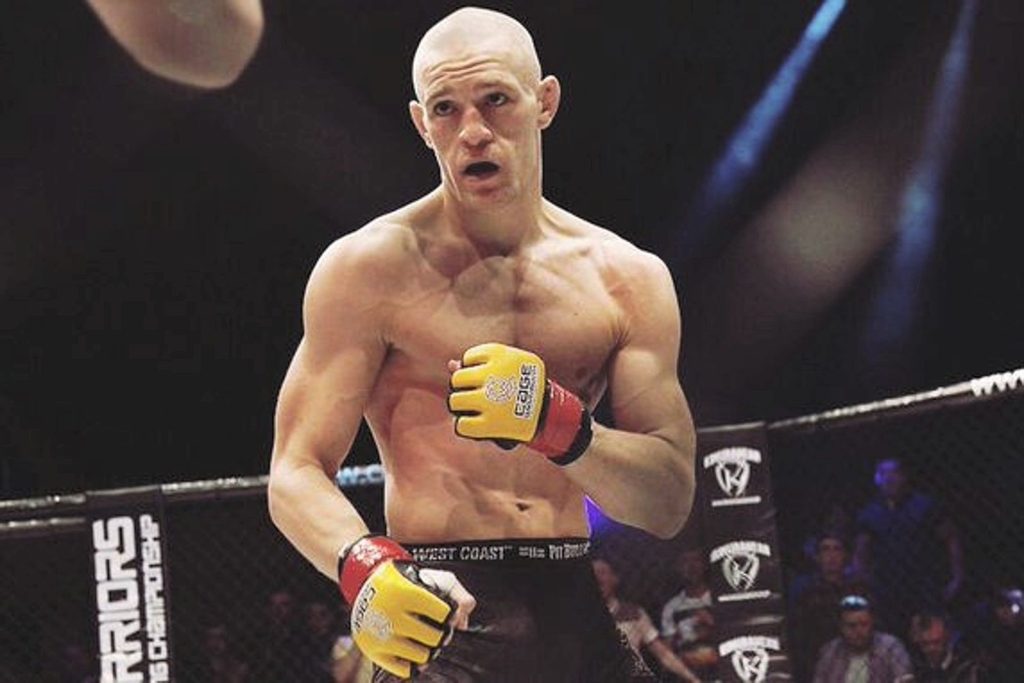 "The Celtic Tiger" or as his most die-hard fans know him, "Notorious," Conor McGregor was born in Dublin, Ireland on July 14, 1988.
Growing up in Ireland
As a child, there was nothing extraordinary about this Irish boy according to his father's earliest recollections of him.
"He had a determination about him, but the remarkable thing about it is, he was unremarkable if you know what I mean," Tony said of his McGregor childhood. "That's the remarkable thing about it. He was a normal kid. He was going to school in junior high school. He would just come home, do his homework, team up with his buddies after homework and kick a ball about."
He loved playing and watching football (soccer) and the sport introduced him into the vast world of athletics.
When McGregor was young he was already no stranger to fighting and would often get into fights in the school yard or during soccer matches. From early on he had already begun to wet his appetite for Mixed Martial Arts including picking up kickboxing at a local club. Later on, he would learn many other styles of fighting and ultimately go on to rank 21 wins to only 3 losses. His traditional boxing work laid the foundation to his truly unique championship style of fighting combining Jujitsu, Taekwondo, and traditional boxing.
He was a proud child with a normal upbringing just like any of his friends. He dreamt of being a footballer, he used to run around kicking the ball against the wall to practice, and as he got older and ventured more and more outside of his comfort zone, he would start getting into fights. The fights eventually led to him deciding to learn how to better defend himself and so he took up learning real strategies to fighting and winning. He was not much good at first, however, over the years, his focus and dedication began to transform him into a fighting machine.
He was Born with his Fists Clenched
There is a funny story that is told that a midwife had told his mom Margret that his fists were clenched when he was born. The determination that he had was hidden maybe to an outsider looking in, but much like it is in all of us, his true potential was brimming to be released.
It was the local kickboxing club that first grabbed his attention. He was getting his ass-kicked in certain situations and he used to replay the fights he lost in his head, dissecting every frame, and analyze them.
How should he have moved or reacted? How could he gain the advantage the next time and avoid that punch or kick? He began with kickboxing and started to learn some of the fundamentals which lay the foundation for the rest of his skill set. After the dedication, many years of training and honing of his ability, and with sheer, raw determination, he carried on to whip other people's asses and no longer be the recipient of the beatings.
McGregor was a quiet boy growing up, but in an ironic way, he was always the leader of the pack. He was quiet in some situations and loud in others, like most people. He loves where he came from, the city, his friends, and the experiences that helped develop his character.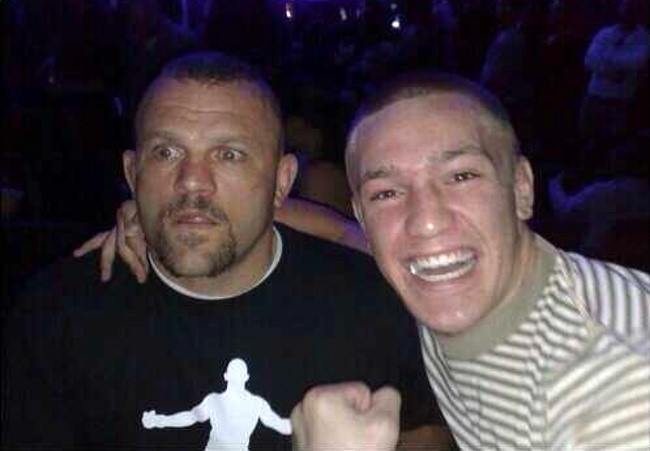 One of the first pivotal moments in his life occurred at the age of 17 when he changed schools and left all his friends to a much more rural town. He hated it at the time. He had lost the boxing gym. One day, the ultimate fighter was on Bravo, and something set him off. He started talking about it every day and would go to train with a new level of rigor. He was just having fun. During that time he met the Iceman, Chuck Liddell, who was the first UFC star that inspired him.
At the age of 19, McGregor was filmed on a video announcing that he would be the next UFC world champion. Note, this was years before he went on to actually accomplish this goal and turn his dream into a reality. In the video, McGregor remarks that fighting and winning the UFC title is all he thinks about and he guarantees he will do it. There is a giddiness in his voice and palpable certainty that backs his decisiveness – it is difficult to simply gloss over and remark this video and his demeanor as some kind of random coincidence. McGregor was able to speak his dream into existence, not like a soothsayer or psychic, but like a guy that is so determined his is going to either make the path or die trying.
From a Plumber to Welfare to $60 Grand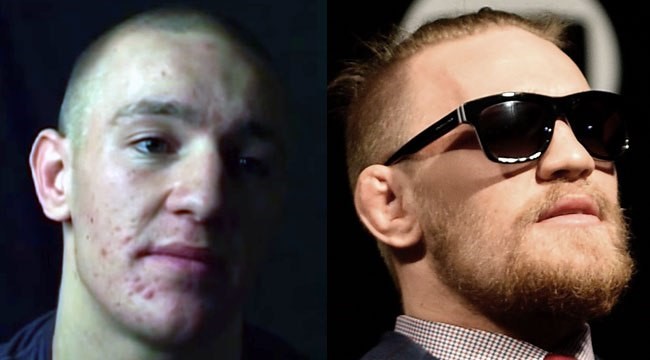 Before McGregor could reach the levels of stratospheric success in his career, finances, fame, and his crowning achievements as an MMA fighter, raising him to star status, he was a employed as a plumber, eventually moving on to welfare in order to support his dream and struggling to lift himself out of a very tough existence.
During this time, McGregor worked 12 hour days, forcing himself to go to the gym to train afterward for a few hours. The toll this schedule took on him was enough to discourage anyone set on making something of their lives.
The welfare check was another surreal moment in his life. Just one week before his first UFC fight in Sweden, McGregor said this:
"To be honest, I don't know what's going on here; I'm just up here hearing $60,000. I'm just thinking of what I'm going to spend it on. Maybe a nice car and some suits or something, some custom-made suits. I don't know. … I'm making money here, I didn't have money before this, you know. Like I said, I was collecting 180 Euros a week off the social welfare and here I am and I've got 60 G's bonus and my own pay."
Going from broke, never having money, to riches and stardom is a remarkable feat and a real-life Horatio Alger story.
There had to have been something in those long, dark days of pushing himself passed any normal human beings physical limits, the sweat, pain, and fatigue that he pushed through. His dream burned deep within the output of his resolve.
A Burning Desire to Succeed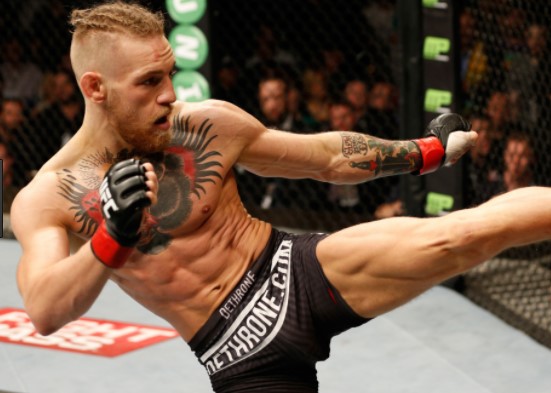 He maintained a burning desire and massive, machine-like focus on what he desired most, be become a champion, and in spite of the insurmountable odds he faced, a nobody that declared he would rise up to phenomenal heights of physical, mental, and emotional prowess.
During those early days, a fire had sparked in his mind to make a name for himself with a life of fame, fortune, championship titles, and an abundance of success. He spoke these things into existence.
But for McGregor, it was these big, lofty goals that he held in his mind, that drove him to work out and train harder than ever to leave his existence as a plumber and go full-time into a career in professional fighting.   It is just like McGregor remarked, "It is a beautiful thing when preparation meets opportunity. Nothing is impossible, you can achieve anything"
For McGregor, it was never a matter of if, but a matter of when. His determination to win is a defining characteristic. Often before a major fight, he declares when and how he will be victorious, stating the challenge out loud and verbally for all to hear his innermost thoughts.
It is almost as if he speaks reality into existence and that his thoughts pierce the universe and manifests whatever reality he is focused on achieving.
Some of his idols growing were Muhammed Ali and Bruce Lee who McGregor considers to be the greatest martial artist of all time. Both of these greats shared a similar level of passion and determination.
Conor McGregor VS. Floyd Mayweather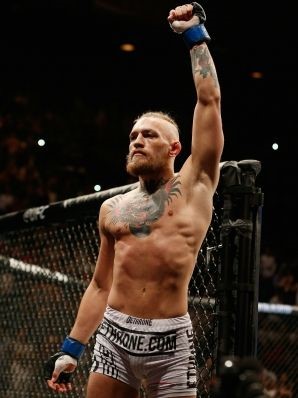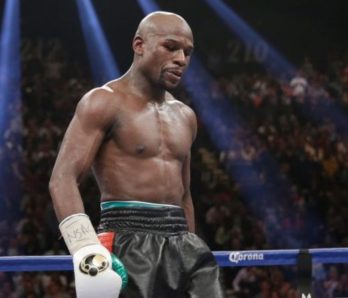 Since his foray into fighting, many people speculated about who would win in a fight between Floyd Mayweather and Conor McGregor. On a recent segment of Conon O'Brien, McGregor stated explicitly for the second time:
"If you're asking would I like to fight Floyd Mayweather — I mean, who would not like to dance around the ring for $180 million?
I certainly know he would not want to step into my world. The world of pure unarmed combat where there's no limitations, but I most certainly would step into his world. I would certainly box him if the opportunity arose. Most certainly."
Just for reference Floyd Mayweather is widely considered to be one of the greatest boxers of all time. He is undefeated professionally and a five-division world champion. Mayweather has had 49 wins, 0 losses, and out of the 46 bouts, 26 were Knock-outs (KOs).
For McGregor to speak so confidently about boxing the titan of all titans of boxing, it becomes increasingly apparent how deep his self-assuredness is. Read that again, McGregor's world has "no-limitation". Whatever he believes and declares, so it shall be.
Fortunately, the what-if scenario of who would win does not have to remain as speculation for long. The two fighters are set to face-off in Las Vegas Nevada on August 26, 2017.
Bringing the story around, full-circle, one of McGregor's most prevalent beliefs, even from before he began winning any fights professional shows that setting a goal, backing the goals with belief and determination trumps all.
One can pick up a lot of invaluable lessons from McGregor's meteoric rise to the top of the UFC.
How did he do it all? The Success Formulae:

Set a BIG Goal & Take Bold Actions
McGregor didn't say, oh, I maybe want to fight so I can defend myself, he declared, I am going to be the UFC champion. He set his sights on the top and did not waver in that commitment, even while paying welfare to get there. He took bold action. It is not enough to have a dream but to back up your dream with action. As they say, put your money where your mouth is. If you are willing to give up anything in pursuit of a goal, the impossible suddenly finds a way to become attainable.
You can't be afraid to fail. Bold action means the possibility of failure. McGregor did not win every fight but he was not afraid to try. Before he ever stepped into a ring professionally, he was defeated many times throughout his life.
Be Obsessed or Be Average
Get behind your goal and eat, breath, and sleep that goal. McGregor set a goal and obsessed about it every single day. Thoughts become things. By thinking about what he wanted and obsessing about the outcome, every decision, opportunity, and event of his life were directed towards his goal. By tapping into obsession towards a goal, you are suddenly able to burn the boats and find a way to make it a reality.
It Doesn't Matter Where You Are Starting, Just Start!
A small town in Ireland would hardly seem to be the breeding ground for a fearless, fierce, ultimate fighting champion. As a plumber, he had very little time to train but made the time. Starting is always the first step. He could have been a soccer player, a professional plumber, or anything else, but instead, he chose one focus and just went for it.
Dreams Backed by Belief = The Master Key
All the doors opened up for McGregor and rather quickly. A normal child, with normal experiences of failures, moving to different cities, and struggling to find his own way in life, emerged from mediocrity into extraordinary achievements marked by setting and achieving every single goal he made simply by simply believing this was his reality and working hard to make it so.
The above steps worked for McGregor and can work for anyone that sets to replicate it. The majority of people live lives of quiet desperation. Working 9-5 jobs and coming home to watch TV and repeat. Holding onto your dream and setting after it with the grit of a McGregor is a sure fire way to watch your world transform before you very eyes.
"You could be anyone if you put in the time you will reach the top and that's that. So, I am NOT talented, I am obsessed." – The Celtic Tiger, Conor McGregor
Save
Save
Save